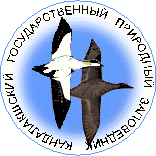 Kandalaksha Nature Reserve in the Internet, Press, TV, YouTube etc. IN ENGLISH.

Photos
birds, animals, plants and people of the reserve

Neighborhood Kandalaksha. White Sea coast.
South Kola. A travel guide in English. PDF 2,7 MB

The site administrator Alexandra Goryahko. Other projects.
Pages available in Russian only.
Translation available on request.
Official
.......
Reports from the Research Section
.....
History of the Kandalaksha Nature Reserve

Maps
More
The City of Kandalaksha on the Nature Reserve site
Collaboration, friends, neighbours, useful stuff - links

From Kandalaksha to Moscow by car
Plinius the Elder about Hyperborea